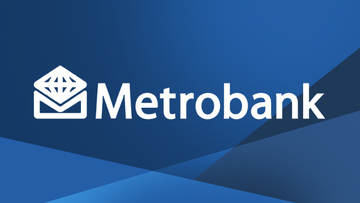 Opening a bank account enables you to keep money in a secure place. If it is an ATM account, you'll have the convenience of getting your money anytime and anywhere. It is also important steps to learn how to manage your finances.
At Metrobank, they're making it easier for you to open an account. You may choose to open one or more of several account types:
A passbook savings account

Debit or ATM account
Metrobank is one of the largest bank here in the Philippines. It offers various financial services, from regular banking to insurance. It is the commercial and retail banking arm of GT Capital Holdings Corporation.
Requirements of opening a Metrobank Savings Account:
Atleast 1 Valid ID (Better to bring atleast 2 IDs Just incase they need it for more verification )

2 pcs of 1 x 1 or 2x2 Picture

P2,000 initial deposit

TIN or SSS Number (Student are exempted)
You will also need to have an initial deposit, depending on the account type you want to open.
For debit and ATM savings accounts: Php 2,000

For passbook savings accounts: Php 10,000
Steps in Opening Savings Account
1. You need to go to the preferred nearest Metrobank branch together with the said requirements with you. You may ask the guard or any staff that you want to apply or open a new Savings account so that they may guide you where to go through.
2. Fill out all the necessary information in the form. Make it sure to double check it before submitting to the assigned staff to avoid delay and inconvenience during the process.
3. If all information you've provided is correct, you may submit it together with the initial Php 2,000 deposit.
4. The staff will then review and encode your information to their system. Just wait until they print the receipt for the transaction
You can asked them when you can claim your ATM savings account.
Actually, getting your ATM Card takes several days or a week, typically within 5-7 days.
Please be reminded not to lose the receipt as you will need to provide a valid ID and your receipt when claiming your card.
Type of card:
Metrobank Savings Account
Initial deposit:
Php 2,000.00
Maintaining balance:
Php 2,000.00
Balance to earn Interest:
php 10,000.00
Service fee on accounts below minimum monthly ADB (for 2 consecutive months):
Php 300.00
"An interest-bearing account that comes with a card that can be used for payments and at ATMs. You can use this for bill payments, load purchases, or as a settlement account."
if you are looking to grow your money, opening saving might not be the best option for you.